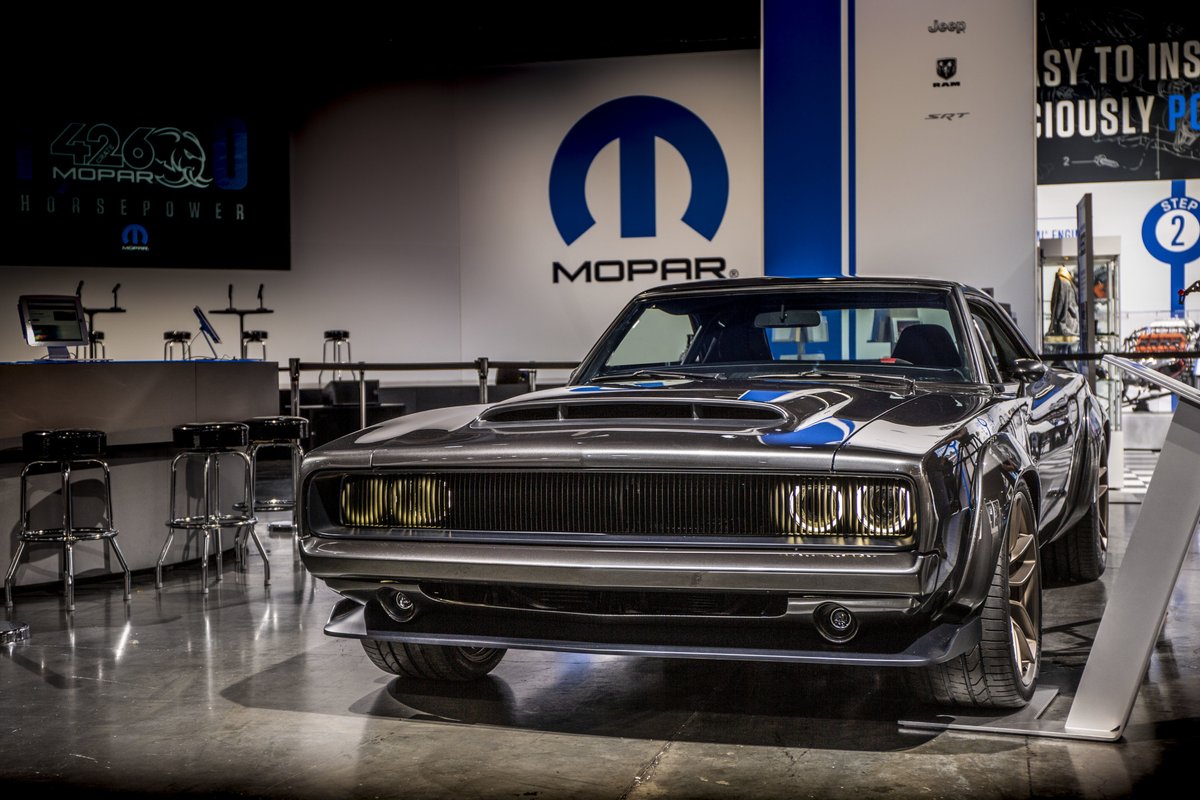 You spend a lot of time in your car, and as is true for so many other Texas drivers, your vehicle is your home away from home. If you feel like redesigning your ride to make it feel more like you, turn to Mopar®. Mopar's customization tools will let you not only give your vehicle a new look, but they'll allow you to max out its horsepower, boost its torque and improve its overall performance. Here at Glenn Polk Autoplex in Gainesville, TX, we're proud to stock a comprehensive inventory of Mopar parts for your Chrysler, Dodge or Jeep parts.
What is Mopar?
Mopar is short for "MOtor PARts." The organization is the official parts supplier for Fiat, Chrysler, Dodge and Jeep vehicles. With over 80 years of experience and half a million parts sold, Mopar is your go-to expert resource for auto parts that can truly enhance your driving experience.
If you're searching for Mopar parts in Gainesville, make sure you always choose authentic Mopar performance parts. At Glenn Polk Autoplex, our team members can help you identify and locate Mopar parts. We do everything we can to ensure that our customers feel confident in their purchases, and that includes offering a trusted brand — one whose parts we use in our own vehicles.
Mopar Parts
With Mopra, your vehicle customization options are virtually unlimited. While that's a good thing, it does make searching the extensive Mopar database a bit overwhelming at times. We recommend searching by category to narrow down your options. These categories include exterior accessories such as front-end covers and spoilers, as well as interior accessories such as cargo liners or upgraded leather seats.
If you're a hot rod fan, you can even shop for performance engines manufactured by Mopar. Designed with the specific qualities and capabilities of Fiat, Chrysler, Dodge and Jeep vehicles in mind, these upgrades will give you the ride of your life. Check out the suspension or performance brake opportunities as well. Head over to the Mopar video library to learn more.
Ready to start your search for Mopar parts in Gainesville, TX? Explore our website for parts and dealer coupons. Or fill out the simple online form and place an order without leaving the comfort of your home. We'll check our inventory, then give you a call and update you with the final pricing for your part. Should we happen to be out of stock, we'll order your part and notify you as soon as it's ready for pickup.
When it comes to find your source for Mopar parts and performance in Gainesville, TX, look no further than Glenn Polk Autoplex.
Contact
the friendly, expert staff in our Parts Department and start building your dream car, truck or SUV today!