Learn the Best Jeep Wrangler Road Trips Tips and Accessories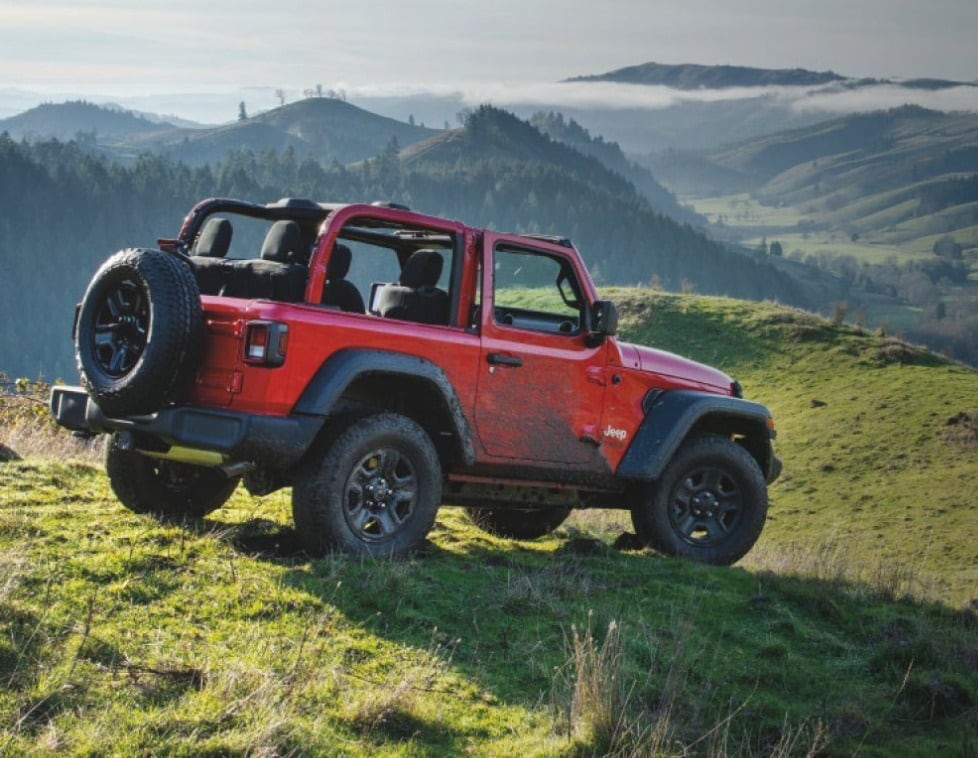 Learn the Best Jeep Wrangler Road Trips Tips and Accessories
There's nothing like the thrill of taking an off-road trip in a Jeep. Wild terrain is unpredictable though, so you want to make sure you're well-equipped for anything that comes your way. Keep reading below to learn about a few essential Jeep off-road tips and accessories that ensure your adventures are safe, yet adrenaline-filled.

Wrestle Your Wrangler from the Muck with Winches
Winches are absolutely essential for anyone who wants to go off roading in their Jeep. No matter how far off the beaten path you are, you'll have confidence if your jeep has a winch. The knowledge that you can pull yourself out of any ditch or muddy puddle is what makes winches one of the most popular off-roading accessories for Jeep Wrangler. Winches consist of a motor and cable mounted on the front bumper of your vehicle, and they can be electrical or hydraulically-powered.
Electric winches draw from the Jeep's battery for power, whereas hydraulic winches are powered by your power steering pump. Hydraulic winches can be used for significantly longer periods of time than electric winches, but their installation is complicated and they're more expensive. Electric winches can only be used for about five minutes before they need to cool off, and they'll drain your battery pretty quickly if your engine isn't on. Nevertheless, electric winches work more swiftly than their hydraulic counterparts. Further, their easy installation and more wallet-friendly price make them the go-to winch for many Jeep drivers.
Employ Lift Kits to Enjoy Life Off the Road


Lift kits use spacers between Jeep's body and frame to give it several more inches of lift. This added height is ideal for navigating rocky, rugged terrain. The size you should install depends on whether you're planning to spend most of your time off-roading. If your goal is to drive a mix of off-road and around town, a smaller lift that provides easy access while still allowing for bigger tires is the way to go. If you'd rather use your Jeep exclusively for off-roading, 3" kits (or bigger) will give you the clearance you need.


Protect Your Jeep with Off-Road Bumpers

Off-road bumpers come in a variety of styles, all suited for different activities. Tubular bumpers are the most basic aftermarket bumper, providing extra protection against road debris while weighing less than other heavy-duty bumpers. Brush guards are made of steel mesh to protect your Jeep's front end from brush and branches you might encounter. Stinger bumpers provide leverage for your Jeep so it doesn't lose balance on steep hills.
Experience the Joy of a Jeep with a Test Drive Today

These are only a few of the accessories available for your Jeep and Jeep Wrangler off-road trips. There are many more, including mud tires that provide much-needed grip to drive safely through muddy land or gravel. Heavy-duty all-season mats have channels designed to trap snow, sand, or mud. Hitch steps give you the boost you need to easily and quickly access the cargo hold. Roof racks expand your Jeep's carrying capacity without sacrificing interior space.
If you'd like to learn more off-roading tips or about Jeep accessories for sale at Glenn Polk, contact us online or visit us at 4330 N Interstate 35, Gainesville, TX. Our specialists would be happy to answer your questions and install any of these parts for you.