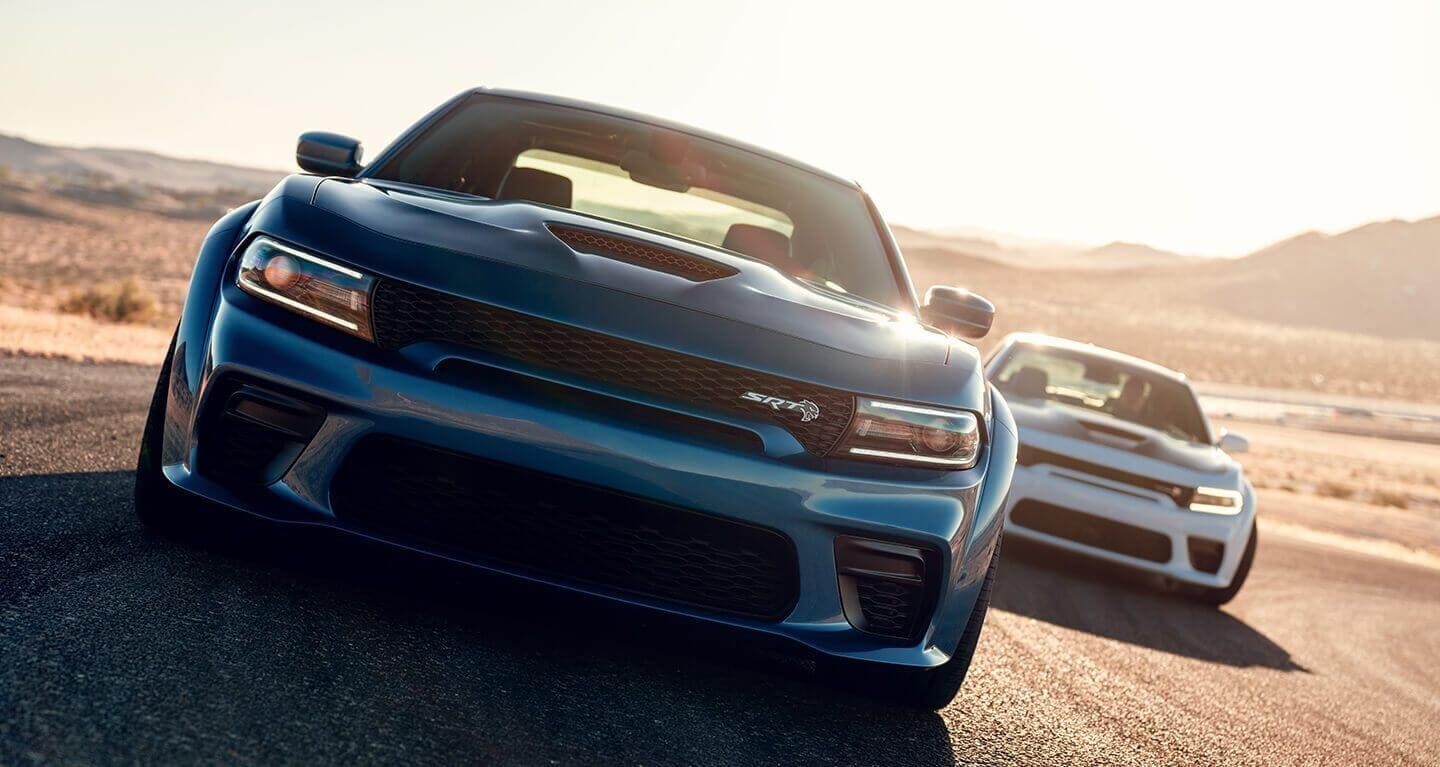 The opportunity to purchase a new (or used) vehicle is not one to take lightly — after all, most people drive their cars for many years, and we depend on them for everything from work to leisure. With so many choices out there, how can you find a vehicle that's right for you? At Glenn Polk CDJR in Gainesville, TX, we're ready to help you answer that question by providing access to our extensive inventory of vehicles ready for your consideration. With easy access to Chrysler, Dodge, and Jeep lease deals, too, you can enjoy the buying process much more.
Want to get a head start on the search? "What's your most popular vehicle?" is one of the most common questions we hear. We've made it easy for you to kick start your considerations by taking a quick look at five of the vehicles that represent some of the best options on offer at your CDJR dealership. Which one of these could be your next ride?
The Jeep Wrangler Unlimited
A mainstay of the Jeep family, the Wrangler Unlimited offers some of the best comfort and versatility in its class. With four separate trim options, including the Sport, Sahara, Altitude, and the Rubicon (all available at Glenn Polk), there is a wide range of choice available to you. Whether you need a rough and rugged vehicle to handle on off-road adventures or you need a dependable car for commutes and occasional excursions, there is a Wrangler trim option for you. With heavy-duty suspensions, powerful motors, and 4WD, you might think this is a car strictly for utility. You'd be wrong, though: inside; you'll find all the creature comforts you've come to expect. Why not take one for a test drive? When you think "I should find a find a Jeep for sale near me," we can help.
The RAM 1500 Limited
What if your thought is instead, "I want to look at a Ram for sale near me"? The Ram 1500 Limited has practically everything you need to satisfy your curiosity. Already a leader in the pickup sector, Ram continues to innovate, and the latest trucks prove immensely capable and adaptable. The 1500 Limited boasts a bed payload capacity of nearly a full ton, while its heavy-duty engine gives it an ample towing capacity of about 11,000 pounds. Inside, a comfortable interior enriched with the latest technology allows drivers to stay in touch and comfortable even on the toughest job sites.
The Chrysler 300 Touring Model
For those whose tastes might lead them towards a full-size luxury sedan, the Chrysler 300 Touring Edition can't be beaten, and it remains a perennial favorite among our buyers. It's not hard to see why: the elegant lines, sleek interior, and unrivaled power make it a car that is fun to drive and extremely adaptable at the same time. The latest Touring models include a range of technologies for driver safety, including adaptive cruise control, lane departure warnings, and collision avoidance systems with computer-commanded braking for a driving experience that is simpler and safer.
The Dodge Challenger SXT
Want to look at a Dodge for sale instead? The legacy of the American muscle car lives on in the Dodge Challenger, and the SXT trim option is one of the best choices around whether you're interested in Dodge lease deals or outright purchase. The SXT is an accessible trim that makes it simpler to tap into the power and appeal of the Challenger. With its stark design, full-throated engine, and top of the line dependability, it's ideal for the individual looking for a stand-out car that will stand the test of time. The latest models include touchscreen capabilities and more, showcasing technology for a new generation of muscle. Don't just wonder "is there a good Dodge for sale near me?" when you could come in and see for yourself.
The Fiat 500X
Crossovers remain popular not only for their real versatility in terms of their driving capabilities, but because they offer a wealth of space, too. Perfect for families, the Fiat 500X is another popular choice at Glenn Polk, and for good reason. Its roomy interior ensures the whole family can travel in style and comfort, whether it's on the way to school or exploring a far-off location. Packed with the latest technology and powered by an engine designed for efficiency, ask us today about experiencing it for yourself.
Find Your Next Car Today with Glenn Polk AutoPlex
Whether you have an interest in choosing a new Jeep for sale or you'd like to talk about Chrysler lease deals, Glenn Polk CDJR is the perfect place to come and start your journey. We make it simple to secure financing, with an online finance application that saves you time on your way to buying your next vehicle. Have a car you'd like to trade in to cash in its value during a sale? Use our instant trade-in valuation tool to discover your best offer price. When you're ready to explore options for a Ram for sale and more, come and see us or say hello.